Shaka Zulu
By E.A. Ritter,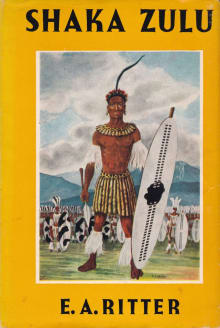 Recommended by Gareth Williams
From Gareth's list on Shaka, founder of the Zulu nation.
This was the first book I read on Shaka Zulu. The cover of the paperback version was enough to entice a curious twelve-year-old! More than that, it was my father's book and had clearly meant something to him. But most of all, it tells the incredible story of an outcast who built an empire only to be assassinated by his own brother! Ritter recounts the myths and facts that surround Shaka, never shying away from the limitations of his evidence but painting a compelling biography.
I recommend this book as a happy medium between two extremes. It is unlike those works vilifying Shaka as a monstrous tyrant directly and indirectly responsible for a trail of death across almost a third of Africa. But it is equally different from those that sanctify Shaka as the leonine warrior-king who forged a nation that wields power to this day. There will always be…
---