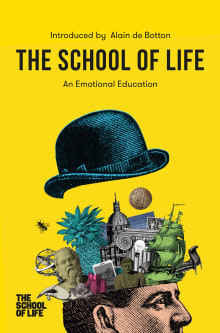 The School of Life: An Emotional Education
By The School of Life
Why this book?
Since discovering Religion for Atheists, while researching my first book, I have loved me some Alain de Botton, but I recommend this one because I think it offers the most in terms of practical wisdom across a host of categories. Alain has spent his life doing for others what I spend a lot of time doing for myself: Trying to discover universal truths that lead to a greater enjoyment of life without having to resort to religious dogma or magical thinking. He explains plainly how to love life for what it offers, wholly accept what it does not, and…
From the list:
The best books for finding your own philosophy of life
When you buy a book we may earn a small commission.