The Courage to Be Disliked
By Ichiro Kishimi, Fumitake Koga,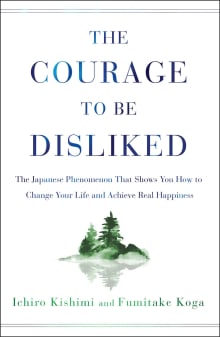 Why this book?
The Courage to be Disliked is an homage to Alfred Adler, the founder of individual psychology, and offers lessons about attaining true happiness. Written as a conversation between a wise old man and a struggling young man, the book is in translation from Japanese and may come across as stilted or awkward at times. Yet profound wisdom abounds. Those brought up as people-pleasers will find it particularly fascinating. Just be sure to grab your highlighter; you'll need it.

---