Me, Myself, and Us
By Brian R. Little,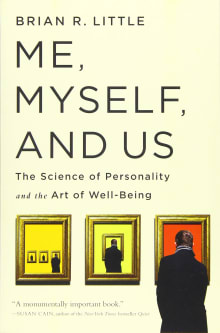 Recommended by Christian Jarrett
From Christian's list on achieving lasting personal change.
The author is a psychology professor and a leading populariser of personality psychology. His book will give you a great overview of the most widely endorsed model of personality, which is based on the so-called Big Five traits, including extraversion, conscientiousness, and openness. Little is also renowned for his research into 'personal projects' – the goals you have that are meaningful to you. What I particularly took away from this book is how these projects feedback and shape your personality. So, if you want to have more control over who you are and will become, it is worth thinking about the goals that you are pursuing in life – whether they are satisfying and how they might be influencing you.

---