The Cater Street Hangman
By Anne Perry,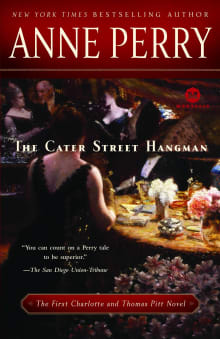 Why this book?
I'm a woman. I have been successful in my profession, but even in today's world, I have had to endure patronizing and sometimes obstructive men, who clearly showed that women were not welcome. The maxim that to succeed in a man's world you had to be twice as smart and work twice as hard, still holds true. So, I am drawn to stories of strong women, like Charlotte Pitt in The Cater Street Hangman, who overcame the obstacles created by the beliefs and rules of the society in 1800s England. I am also the great-granddaughter of the protagonist of my own book, and was raised on stories of her life and how she survived and triumphed despite the rigours of her life and times.
While the policeman Thomas Pitt is the protagonist of this novel, his wife Charlotte, born to an upper-class family, defied the strict rules of her society to marry "beneath her." Her connections to the aristocracy of the time, England in the 1800s, her intelligence, and her strength of character allow her to assist her husband, providing an entree to a society that scorns those of lower birth. The book taught me a great deal about Victorian England and how the strength of character and determination would allow me to overcome obstacles in my own path.
---