The Poet X
By Elizabeth Acevedo,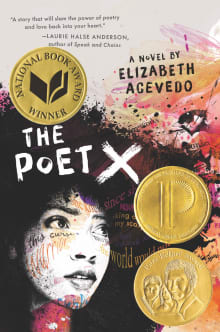 Recommended by Annie Wood
From Annie's list on teen girls finding themself in the midst of chaos.
I loved this book from the get-go! It's about Xiomara (X), a first-generation Dominican American teen living in Harlem who feels stifled growing up in a religious immigrant home and I love how X is tough and confident enough to defend herself against the boys who give her unwanted attention and also protect her little brother. But mostly what I loved about her is how she fought for the freedom to express herself, which she does so beautifully in her school's poetry slam. Her poetry is timely and raw. I love how it made me feel like creativity can set us all free. 
---