Twins: A Graphic Novel
By Varian Johnson, Shannon Wright (illustrator),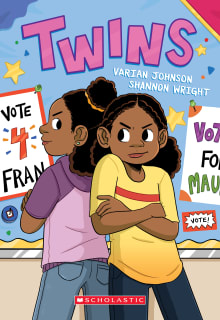 Why this book?
Twins is an original story that features the conflict between twin sisters as they both run for school president. There's no simple or quick resolution to family disagreements and this book doesn't try to give it one. The sisters learn from their parents, learn from each other, and ultimately learn more about themselves. I love honesty and complexity; this graphic novel doesn't avoid either one.
---