The Member of the Wedding
By Carson McCullers,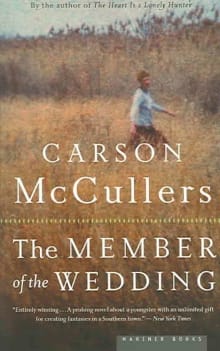 Why this book?
"Haven't you grown!" is often a grown-up's exclamation of delight in a teen's growth spurt, but rarely do we see this from the teen's view. It can be scary as well as exciting seeing your body change so rapidly, and I love McCullers description of Frankie's worry that she will continue to grow at the current pace; then she will be a "freak" – a word that is likely to resonate with all adolescents. Frankie's private, unspoken fears taken place in the midst of a quintessentially social celebration and remind us how often teens, even when surrounded by joy and support, struggle with self doubt as to who they are and how they look.
---