The Mysterious Benedict Society
By Trenton Lee Stewart, Carson Ellis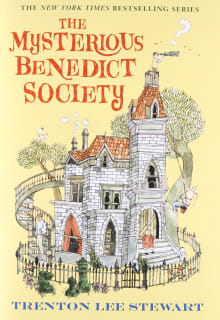 Why this book?
Four orphans who seemed all alone in the world, are brought together by the strange Mr. Benedict. Although they were chosen for their intelligence, braininess looks wildly different coming from each of them. As they go undercover to, well, save the world (more or less), their loyalty and bonds of deep friendship might be just as important as their wits. Family awaits in unforeseen places.
Bonus: You get to puzzle out clues right along with the rest of 'em. See if your own wits would be enough to get you into the society!
---
When you buy a book we may earn a small commission.