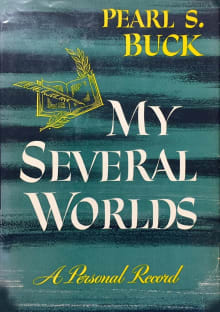 My Several Worlds
By Pearl S. Bucks
Why this book?
Pearl S. Bucks was the first American woman who won the Nobel Prize for Literature. She was brought to China by her missionary parents when she was an infant. She continued to spend much of the first half of her life in China from 1892 to 1934. This autobiography covers her growing up in China and returning to the U.S. Good-hearted and open-minded, she was the very few foreigners who had intimate access to ordinary Chinese people's lives and souls, which remain mysterious to most outsiders to this day. As a sharp-eyed observer and skillful writer, she gave an extraordinary…
From the list:
The best books of the Westerners' experience in China
When you buy a book we may earn a small commission.