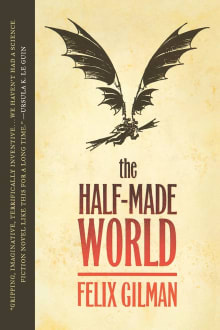 The Half-Made World
By Felix Gilman
Why this book?
Felix Gilman's The Half-Made World is a brilliant steampunk allegory about what philosopher Jürgen Habermas calls the colonization of the life-world for a faithless utilitarian reason. Gilman imagines a war that pits defenders of wonder, magic, and voodoo against soulless drones seeking gain through environmental degradation. This is a common enough trope in science fiction but what brings it to another level is Gilman's personification of wonder and magic in a sleazy, violent anti-hero who is frequently possessed by demons. Gilman embodies the colonizers of the world as monstrous, dragon-like railway engines who order men around using telegrams. The innocent…
From the list:
The best speculative fiction by people who know their history
When you buy a book we may earn a small commission.