Come Closer
By Sara Gran,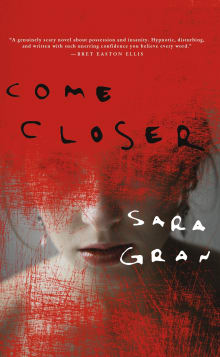 Recommended by B.G. Harlen
From B.G.'s list on the best books that feature villains you can't stop thinking about.
She's either possessed by a particularly vicious spirit or just plain insane. Either way, I've never been able to forget the terrible things she does, although I read this so long ago, I can't remember her name. It's not gory; it's eerie, and most of the horror is suggested rather than shown, meaning our own imaginations contribute to the impact. Ghost story or psychological horror, you decide.
---