The Doll's Eye
By Marina Cohen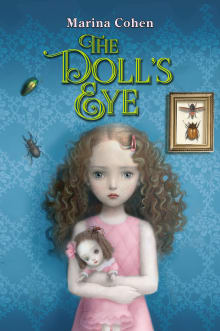 Why this book?
Hadley was starting her new life, even if it was against her will. Moving to her new/old house bothered by a neighbor fascinated by bugs and a step-father she loathed, Hadley wished for things to be as they used to be: when she didn't have to share her mother. But the more she resists her new life, the more she becomes immersed in the house's mysterious past. 
The Doll's Eye is a creepy mystery that builds towards an unexpected outcome, reminding us that divorce is hard, but running away from our problems can be even more perilous.
---
When you buy a book we may earn a small commission.