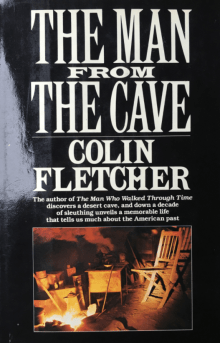 The Man From the Cave
By Colin Fletcher
Why this book?
Mysteries also are a part of historical true crime, including people who were (or still are) missing and/or those who lived under changed identities. In the Nevada desert in 1968, Fletcher literally bumped into a trunk filled with decades-old possessions. Whose were they? Fletcher then documented his own investigation as he managed to find newspaper articles and National Archive records to piece together an old prospector's life. Armchair sleuths and others who are proficient in searching the internet today will find this book is a real eye-opener, as it shows what it was like to reconstruct a person's hidden life,…
From the list:
The best historical true crime & mystery books
When you buy a book we may earn a small commission.