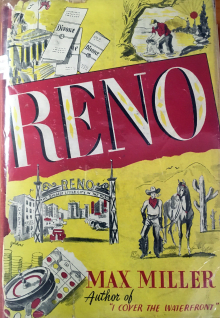 Reno
By Max Miller
Why this book?
Published in 1941, you might have to do a little searching to find this book. Max Miller, a former newspaperman, recaptures the glamour of Reno in its heyday as "Divorce Capital of the World". The prose is racy and fun.

From the list:
The best books on the Reno divorce ranch era (when Reno was the divorce capital of the world)
When you buy a book we may earn a small commission.