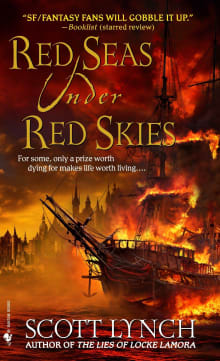 Red Seas Under Red Skies
By Scott Lynch
Why this book?
If there's anything I like as much as pirates, it's heist stories. The excellent follow-up to the amazing Lies of Locke Lamora, Red Seas rang every one of my bells by taking our favorite thieving bastards Locke and Jean to sea, under the command of a strong, brilliant female captain, Zamira Drakasha. And she's not just a woman pirate – she's a middle-aged, Black single mother, running her ship and being the best pirate any denizen of the high seas could aspire to be. Lynch caught a good bit of flack for this character, but I was delighted. You…
From the list:
The best books for pirates who like a little magic in the mix
When you buy a book we may earn a small commission.