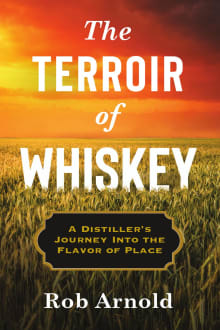 The Terroir of Whiskey: A Distiller's Journey Into the Flavor of Place
By Rob Arnold
Why this book?
Terroir of whiskey? Come on! It's just distilled grain, right? Rob Arnold begs to disagree, vigorously arguing the case for terroir in whiskey. His thesis that the areas producing the raw materials for whiskey have a profound impact on drink's flavor and character is a difficult one to test, but he manages in this book to clearly lay out the science of such terroir. Along the way, there are brilliant examples of whiskey distilling, the role of ingredients in whiskey making, and the cultural and social contexts of the beverage. His book sometimes reads like a detective story, making…
From the list:
The best books on the joys of alcoholic beverages
When you buy a book we may earn a small commission.