The Banished Immortal
By Ha Jin,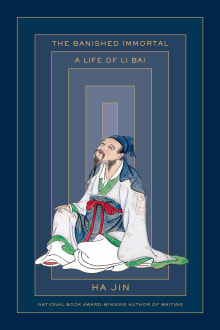 Book description
In his own time (701–762), Li Bai's brilliant poems—shaped by Daoist thought, filled with an irrepressible lust for life—were never given their proper due. Nonetheless, his lines rang out on the lips of tavern singers, soldiers, and writers throughout the Tang dynasty, and his deep desire for a higher, more…
Why read it?
1 author picked The Banished Immortal as one of their favorite books. Why do they recommend it?
Derek Sandhaus
Li Bai is the best known of China's "Eight Immortals of the Wine Glass," a group of Tang dynasty (618-907 CE) poets famous for their drinking prowess. Using historical records, Ha Jin's biography is a portrait of a frustrated half-Chinese outcast, brilliant but arrogant, who struggles to find a place in a world where talent alone is not enough. Brought down to earth, Li the man is less inspiring than the legend but far more sympathetic.