China's Cosmopolitan Empire: The Tang Dynasty
By Mark Edward Lewis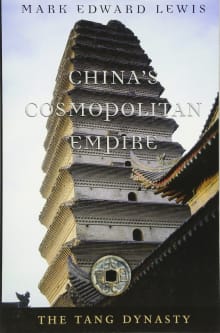 Why this book?
The Tang dynasty is often called China's "golden age," a period of commercial, religious, and cultural connections from Korea and Japan to the Persian Gulf. It was a time of unsurpassed literary creativity. Lewis captures a dynamic era in which the empire reached its greatest geographical extent. And, he shows that under Chinese rule, painting, and ceramic arts flourished, women played a major role both as rulers and in the economy, and China produced its finest lyric poets (Wang Wei, Li Bo (Li Bai), and Du Fu). 
This book is a useful companion volume to my book, which is about the founding and the rise of the Tang dynasty.
---
When you buy a book we may earn a small commission.