Drinking Distilled: A User's Manual
By Jeffrey Morgenthaler,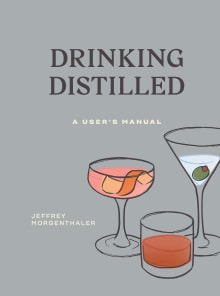 Why this book?
When recommending books on drinking and drinking properly, not necessarily making drinks properly, there are few recent releases that cover this ground. Jeffrey's fun primer on the basics of drinking, its culture, and traditions make this a great first floor requirement in the skyscraper of imbibing. I would add that this would be a perfect gift for novice enthusiasts as it will help dodge plenty of missteps for sure.
---