What Should I Do with My Life?: The True Story of People Who Answered the Ultimate Question
By Po Bronson,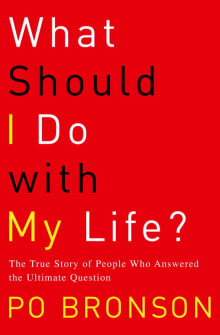 Why this book?
I love it when authors want to tackle an enormous question that we have all asked at some point. Po Bronson traveled to meet people who are both unique and common, impressive and ordinary, and ultimately just like everyone else. They share how they've tackled the question for themselves. There is no formula, no one way, and that comes with a certain sense of freedom. 
My favorite story features a man who is working to revolutionize the income model of America's Native Peoples to elevate both their stature and power (literally). He is working on a 50-year plan, which impressed me and was an apt reminder that sometimes the fruits of our labors come many years later.
---