The Intuitive Way
By Penney Peirce,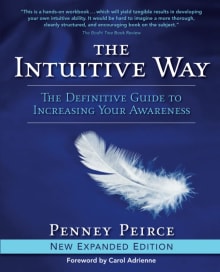 Recommended by Sydney Campos
From Sydney's list on for empaths and highly sensitive people.
This is one of my favorite books for learning about how to utilize your intuitive gifts. The way it's written is so beautiful: in a friendly tone where it feels like you're speaking with an old friend. It includes great practices for awakening your intuitive abilities and working with your empathic gifts as well which naturally give way to intuitive prowess.

---