The Gas We Pass: The Story of Farts
By Shinta Cho, Amanda Mayer Stinchecum (translator),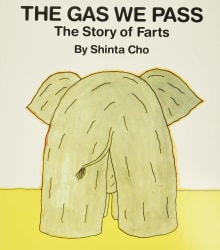 Why this book?
I have read this book scores, if not hundreds, of times to my four kids when they were younger. Just like another favorite in this series, Everyone Poops, both the title and the contents remind and reassure us that we are not alone in our digestive functions of passing gas and pooping! Even though these are normal, they can cause anxiety, embarrassment, etc., but this book does a great job of making learning about digestion fun!
---