Identifying and Harvesting Edible and Medicinal Plants
By Steve Brill, Evelyn Dean,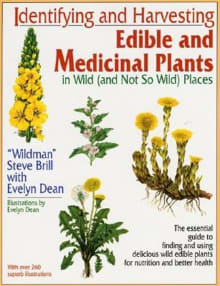 Recommended by Leda Meredith
From Leda's list on foraging free wild edible plants and mushrooms.
Steve's funky sense of humor and obvious love for the wild foods he describes make this book a classic. It is especially useful for urban foragers in the Northeast. Anyone who has ever been on one of Steve's foraging tours will recognize the playful way he delivers essential botanical information. And that playfulness makes the information memorable.
---