Relativity Visualized
By Lewis Carroll Epstein,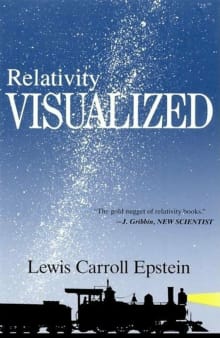 Recommended by Adrian Bardon
From Adrian's list on time and our perception of time.
Relativity Visualized is simply the secret weapon for understanding Einstein's theory of relativity. Professor of physics Lewis Carroll Epstein uses brilliant, accessible visualizations (and no equations!) to help any reader to a good conceptual grasp of special and general relativity. If you want relativity without the math, this is the one.

---