Sex and Death: An Introduction to Philosophy of Biology
By Kim Sterelny, Paul E. Griffiths,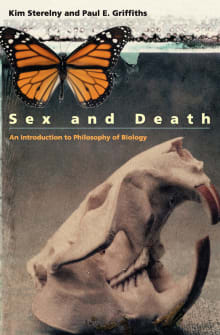 Why this book?
This book is an engaging treatment of philosophical issues in biology, with a strong though not exclusive focus on evolution. Written by two leading practitioners, the book continues to be an excellent entry point into the subject despite being more than 20 years old. For any reader of my own book who wants more detail, Sterelny and Griffiths' text is ideal. Chock full of real-life examples, the book offers an excellent model of how philosophy can engage with biology. Topics discussed include function and adaptation, reductionism, levels of selection, the "selfish gene" theory, and more. 
---