The Secret of Our Success: How Culture Is Driving Human Evolution, Domesticating Our Species, and Making Us Smarter
By Joseph Henrich,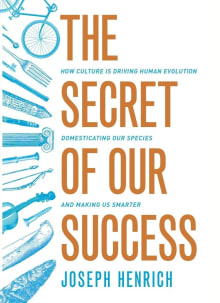 Why this book?
How have human groups been able to adapt themselves to almost every kind of ecology on the planet – from rain forests, to savannah, to deserts, to high altitudes, and even to the frozen arctic itself?
Henrich shows how our capacity for cultural learning is the key, enabling knowledge and skills to accumulate across generations. And that capacity, in turn, depends on a suite of cognitive adaptations (for mentalizing, for language, for moral thinking) that likely evolved through forms of gene-culture co-evolution from simpler versions previously present in other animals.

---