Northern Crusades, the Baltic and the Catholic Frontier, 1100-1525
By Eric Christiansen,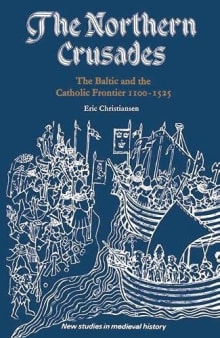 Why this book?
This wide-ranging, erudite, and witty account remains the most enjoyable survey of the era. His explanations of complex ideas and events cut through many of the difficulties involved in understanding a very different time and different places than our own. I especiallly liked the way he could  tie the crusades in the Baltic to what was happening elsewhere in Europe and in the Holy Land, and to show how contemporaries wrestled with difficult, even contradictory, ideas.
---