The Devil's Chain: Prostitution and Social Control in Partitioned Poland
By Keely Stauter-Halsted,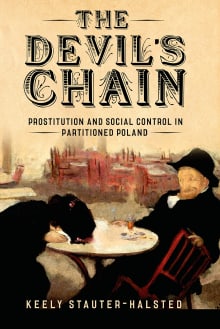 Why this book?
Who would have thought that late-nineteenth-century Poles' preoccupation with the problem of prostitution could reveal so much about the Polish mindset? Concerns over the sex industry arose during a period of rapid change when there was no Polish state. Poles voiced their concerns about their nation's future—and their womenfolk. A historian at the height of her powers, Keely Stauter-Halsted skillfully shows how debates on prostitution and an obsession with the bodies of impoverished women reflected a variety of visions of a future Poland.
---