Whittaker Chambers
By Sam Tanenhaus,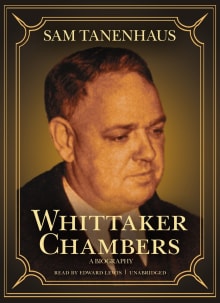 Recommended by Harvey Klehr
From Harvey's list on Soviet espionage.
The Alger Hiss case riveted America in the late 1940s and early 1950s. His trial and conviction convince many Americans that Communist espionage had been a serious problem and the case made Richard Nixon a national figure. His chief accuser, Whittaker Chambers, was a fascinating, tormented, talented man and writer. Tanenhaus's biography portrays him with all his virtues, warts, and contradictions.

---