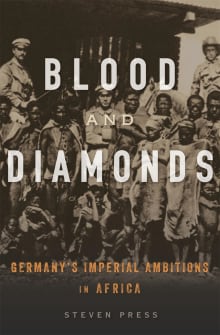 Blood and Diamonds: Germany's Imperial Ambitions in Africa
By Steven Press
Why this book?
A brand-new gripping, revealing history of German colonialism, focused on the brutal diamond trade in Southwest Africa on the eve of World War I. With pellucid prose, Press tells how the Germans cordoned off a so-called "forbidden zone," behind which rapacious explorers, colonial authorities, miners, and businessmen carted off these precious, if largely useless rocks, for which there was a huge, artificially created demand, especially in the United States.

From the list:
The best books on Imperial Germany before World War I
When you buy a book we may earn a small commission.