Colonial Fantasies, Imperial Realities
By Lenny A. Ureña Valerio,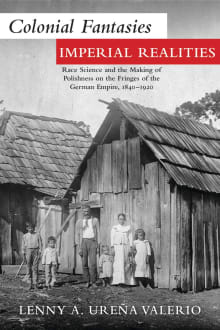 Recommended by Patrice M. Dabrowski
From Patrice's list on the complexity of Poland and Polish history.
While there are many treatments of the Polish-German borderlands, this pioneering work integrates borderlands and colonial history. Here medicine, migration, and colonization intersect in interesting ways. Among other things, it is striking to see how the colonized Poles, finding themselves in between the Germans and the native populations, also sought to be colonizers overseas. This is a shining example of transnational history.
---