Practicing Democracy: Elections and Political Culture in Imperial Germany
By Margaret Lavinia Anderson,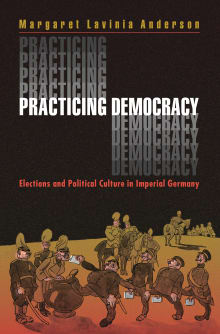 Why this book?
People learn democracy by practicing it. The Germans practiced and practiced, and eventually got better at it. This is the main argument of Margaret Lavinia Anderson's stunning book. Scrutinizing hundreds of contested elections, Anderson shows how Germans gradually reformed their authoritarian structures without significant constitutional reform. She demonstrates that the grassroots struggle for more democracy brought voters out of their narrow communities and helped form a wider civic culture. Alas, however, practice did not make perfect, and Germany was not saved from its own aggressive militarism.

---