The Pirates Are Coming!
By John Condon, Matt Hunt (illustrator),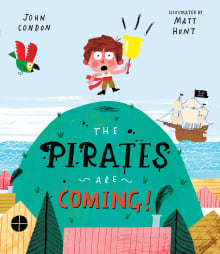 Why this book?
I adore this piratey parody of "The Boy Who Cried Wolf." As a parent and former teacher, I've had the privilege of reading to kids for decades. This picture book is ideal for a giggly good storytime. I especially appreciate how the refrain "The pirates are coming! Quick! Everybody hide!" builds suspense (and silliness!) and creates lots of opportunities for kids to make predictions about what sort of ship is actually out on the horizon. Clever and comedic illustrations amp up the fun.
---