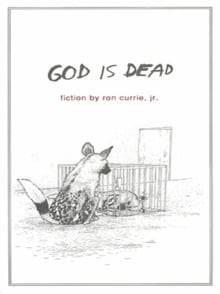 God Is Dead
By Ron Currie Jr.
Why this book?
Ron Currie Jr. has written some of my very favorite books that explore big ideas through a dark, satirical lens. My favorite of Currie's books is God Is Dead, which is a collection of interconnected stories that wonders what the world—and, more importantly, humanity—would look like if God took human form…then died. Each story looks at different characters and how they have responded to the reality of God's death, from a group of teenagers who make a suicide pact to an epidemic of parents worshipping their children in the absence of God. Each story works together to explore larger…
From the list:
The best dark fiction books that explore the hidden shadows of humanity
When you buy a book we may earn a small commission.