Moods of Future Joys: Around the World by Bike Part One: From England to South Africa
By Alastair Humphreys,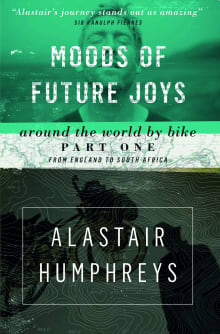 Why this book?
One of the most beautifully written cycling books, Al details how he spent over 4 years cycling around the world instead of taking a good job in teaching. Doing a long journey like that before the luxuries of modern technology all adds to the real sense of adventure. I only wish I had had the courage to partake in such a long adventure when I left school.

---