Llama Drama
By Anna McNuff,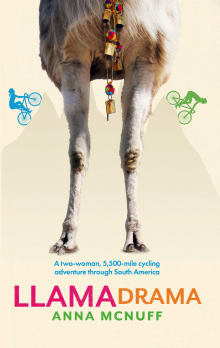 Recommended by R.A. Dalkey
From R.A.'s list on crazy travel adventure you get to live vicariously.
I'm not usually into reading about places I haven't visited, because the most interesting thing for me is hearing someone else's take on things I've seen for myself. I get a kick out of nodding along in agreement—or otherwise. But this book came recommended, so despite South America being an enormous gap on my to-do list, I read it. Though it may not score as highly on humour as the others on my list, it's still a breezy, inspiring read with a quest that arguably eats them all for breakfast. Cycling up and down the Andes for six months is a huge deal. Especially with the same friend, all the time. It certainly isn't all giggles and selfies. Helmets off to McNuff for sharing the story with such honesty.
---