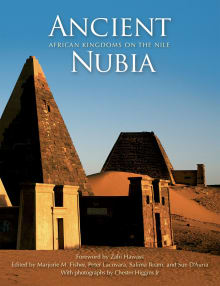 Ancient Nubia: African Kingdoms on the Nile
By Marjorie M. Fisher, Peter Lacovara, Salima Ikram
Why this book?
A beautiful coffee table book, complete with stunning photographs by Chester Higgins, this publication includes maps, general articles about Nubia, and a gazetteer of stunning sites from Gebel Qeili and Naqa in the south to Philae, Elephantine, and Aswan in the North. The general articles range from art and architecture, kings and kingship, religion, texts, and women in ancient Nubia. This book is a beautiful and welcoming introduction to the vibrant land of ancient Nubia.

From the list:
The best books on ancient Nubia
When you buy a book we may earn a small commission.