Heartwood
By Pollyanna Darling, Kirsty Chalmers (illustrator),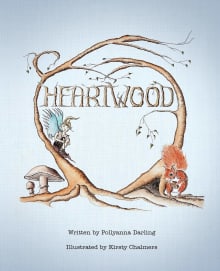 Why this book?
A fable about forest creatures coming together and putting differences aside to save their home from the Smashbasher. This book is an early chapter book for 7-9-year-olds and includes beautiful illustrations. The trees have names and are inhabited by various creatures. Heartwood will bring children closer to the magic of the forest and nature. 
I recommend this book because I live in the redwood forest and love trees myself. The book captures the essence of the magic we feel when we enter an unspoiled forest, and how important it is to protect these sacred and life-giving places. The fact that the only way for the forest creatures to save their home is to find their similarities and work together strikes me as particularly relevant today.
---