Understanding Wood
By R. Bruce Hoadly,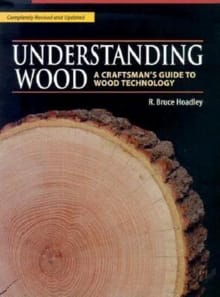 Recommended by Jeff Miller
From Jeff's list on improving your woodworking.
This is a foundational text on wood as a material for building furniture, written by someone who knows the material thoroughly as both a wood scientist and as a woodworker. The combined insights give you the information you need to work with wood effectively. It reads well if you feel like plowing through it, but you can also use it as a resource for answering specific questions about wood and its behavior.
---