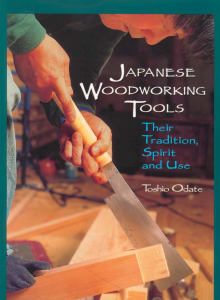 Japanese Woodworking Tools: Their Tradition, Spirit and Use
By Toshio Odate
Why this book?
This is the definitive book in English on Japanese woodworking handtools. Anyone who is or contemplates using Japanese handtools — and I strongly suggest that you take a second look at them if you haven't already as there are a number of them that are superior in their performance to their western counterparts —needs to be familiar with this book.
From the list:
The best books to kick your woodworking up a notch
When you buy a book we may earn a small commission.