Zombie Haiku
By Ryan Mecum,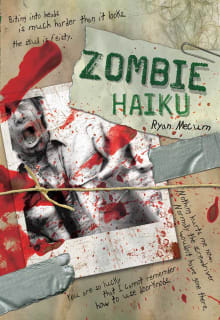 Recommended by James Schannep
From James' list on drop dead hilarious zombie books.
You'd probably be forgiven if when you think of poetry you think of love, natural beauty, or at worst, melancholic sadness. But with just 17 syllables, the author manages to bring all the grit, gore, and mayhem of the zombie apocalypse into pleasant verse. Haiku is a popular, easily approachable form of poetry (i.e. not pretentious), which makes this book a fun, light read despite its blood-spattered pages.

---