Spineless
By Juli Berwald,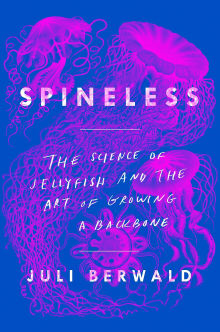 Recommended by Sandy Sheehy
From Sandy's list on the amazing world of coral reefs.
As much memoir as natural history, Spineless is an artful example of intertwining the two. Berwald makes the evolution and environmental adaptation of jellyfish fascinating; but what struck me most was her candid, even courageous, description of her route to becoming a scientist and the way in which serious, focused exploration of the natural world can guide and stabilize one's personal life. The book has one of the most arrestingly beautiful covers I've ever seen.
---