Genentech
By Sally Smith Hughes,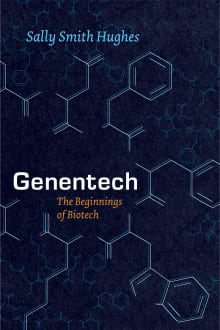 Recommended by K. Lee Lerner
From K.'s list on biotechnology.
Sally Smith Hughes' highly readable tale of the genesis of Genentech provides a no-holds-barred look into the gritty details of how biotech firms are born. Hughes reveals how scientists, lawyers, and venture capitalists work together and collide in a crucible of competing disciplines and desires to produce transformative advances. For those interesting in biotech entrepreneurship or simply investing in biotech, this book offers key foundational insights into the industry.

---