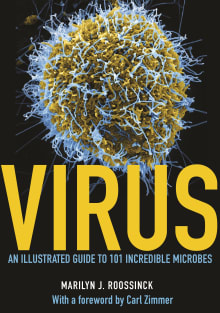 Virus: An Illustrated Guide to 101 Incredible Microbes
By Marilyn J. Roossinck,
Why this book?
Viruses are infectious particles containing small sets of genes. They reproduce by penetrating and destroying cells. Marilyn Roossinck's book introduces the subject of virology with succinct descriptions and superb illustrations. The tininess and beauty of viruses belie their power to ruin our lives, which is something that everyone can appreciate at this time.              
From the list: