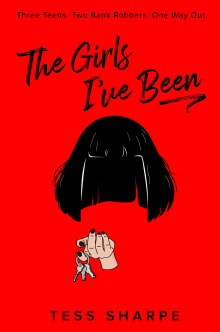 The Girls I've Been
By Tess Sharpe
Why this book?
Love can make us braver than we are, smarter than we ever thought, and strong enough to face the unthinkable. Tough-minded Nora is caught in a predicament she turns out to be well-prepared for. It's the other ten hostages in the bank robbery that are not, especially her ex-boyfriend Wes and her current girlfriend Iris. Now, it's all about saving them. Warning: this is a guns-in-your-face thriller that deals with abuse and violence. As a survivor of a violent crime, I can't normally read books like this, however, The Girls I've Been is a beautifully-crafted love story, and the reckoning…
From the list:
The best LGBTQIA+ YA books on coming out and finding love
When you buy a book we may earn a small commission.