Bi: Notes for a Bisexual Revolution
By Shiri Eisner,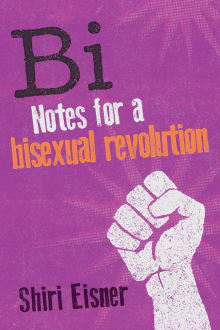 Why this book?
If you're interested in bisexual activism, and how to mobilise people to fight for Bi+ rights, this book is for you. 
It is a dive into bisexual politics written by one of the world's most prominent bisexual activists. It is also one of the most mentioned books within the bi community, helping a generation of people to feel empowered to deconstruct monosexuality. Inspiring best-selling authors, journalists, and many of the bisexual researchers I have worked with over the years, this book has become an important part of bi culture.
---