The Flower Boat Girl
By Larry Feign,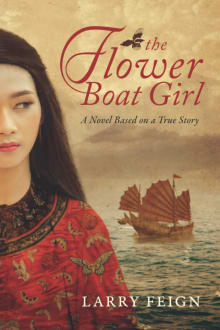 Recommended by Reni Stankova
From Reni's list on extraordinary women from history.
The Flower Boat Girl is a historical novel about the life of Zheng Yi Sao, the most successful pirate in history (and, yes, a woman). Sold as a child to a floating brothel, at 26 she buys her freedom, but then is kidnapped and forced to marry a pirate. From there, she uses her strength and cunning mind to carve her destiny and practically make history. I loved this book, because it gives us an honest portrayal of a pirate's life and how a woman has no place in it, yet one woman makes it against all odds.
---