Do Androids Dream of Electric Sheep?
By Philip K. Dick,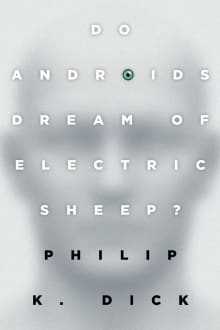 Why this book?
Philip K. Dick's famous dystopian science fiction novel is a thought-provoking, era-defining story, and the novel that facilitated the birth of Neon Science-Fiction the most. Retitled as Blade Runner: Do Androids Dream of Electric Sheep? the book's dichotomous setting – both neon-shiny and depressingly bleak – has hugely inspired my work on my book. I remember reading about the new line of Nexus-6 androids and asking myself questions about the nature of consciousness."What does it mean to be truly alive?"I remember my inner child squealing with joy when Deckard picked up that electric toad and decided synthetic creatures are just as entitled to life.
The book's neon aesthetic, with its spectacle of ubiquitous advertisements and its decadent cityscapes was not just awe-inspiring, but foundational to my discovery of neon science fiction.
---