Galileo's Daughter: A Historical Memoir of Science, Faith, and Love
By Dava Sobel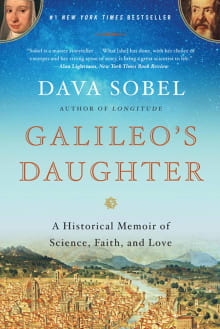 Why this book?
In 1609, Galileo Galilei pointed his hand-made 30-power telescope at the sky and became the first person to see the craters and mountains on the moon, the phases of Venus, the dynamic moons of Jupiter, and a new multitude of faint stars hidden in the Milky Way. This beautiful book is a historical memoir of science, faith, and devotion. It is a triumphant story of love shared between a father and daughter who may have been a polymath like her famous dad who was dubbed "The greatest light of our time".
Dava Sobel is a master storyteller and through the prose of ancient recovered letters exchanged between Galileo and his daughter sequestered in a convent, we hear Galileo's voice, sense his pain and excitement as he changes the history of science, religion, and the world forever.

---
When you buy a book we may earn a small commission.