Code: The Hidden Language of Computer Hardware and Software
By Charles Petzold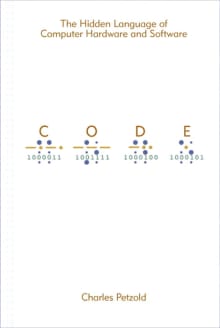 Why this book?
This book is an awesome deep dive into the way the computer hardware and the low-level software systems of computers really work. As a programmer, this was extremely interesting to me. It was fascinating to see how computers evolved over time and how the programming we do today is built on top of so many other concepts and ideas.
This book was super fun to read and I couldn't put it down. I like doing the exercises and thought experiments and really didn't want the book to end. By the end of the book I felt like I really understood how the underlying hardware worked and I found many useful ideas I could apply to my work as a software developer.
---
When you buy a book we may earn a small commission.